Buying a new construction home is a bit different than purchasing a resale home – one that's been previously owned by someone else. You'll need to be familiar with a few tricks of the trade, along with understanding a bit about how the process works. These 7 tips to buying a new construction home are a starting point on your way to the new construction home of your dreams. 
1. Don't expect price reductions
Yes, it does happen. But overall, remember that builders, etc., have established a set of prices that they feel best makes their product (the houses) marketable with an expected profit margin. Furthermore, lowering the price on a house drops the comparable value of other houses in the community, thus bringing the entire suite of houses down in price. Typically a pre-sale home … one that has not yet been built … will be slightly higher in price than a home that the builder erected as a "spec" house – one that was built to attract Buyers to the site. Note also, that very often homes that have not sold for a period of time will not drop in price – they actually go up in price at a new home development, thus supporting the builder's position that materials and labor costs increase.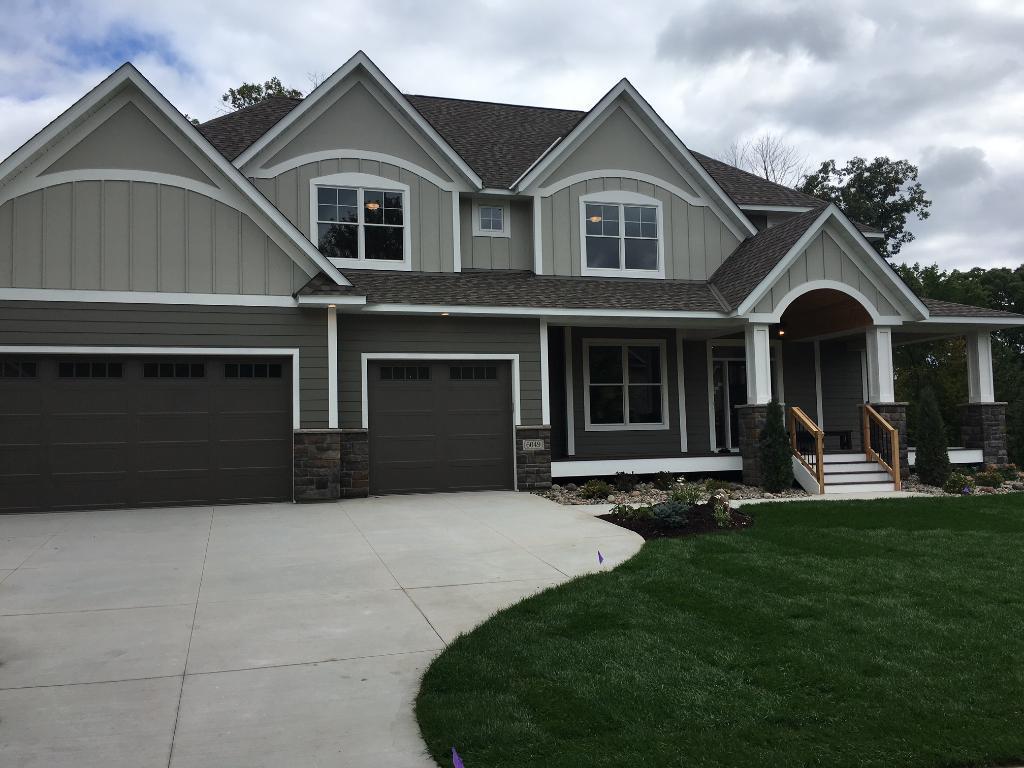 Above: 6049 Clarion Pass, a new construction home currently on the market in Minnetonka
2. Look instead for builder concessions in the form of additional upgrades
Rather than price reductions, you may be able to gain a few upgrades from the builder at no cost, or for less money. Perhaps the Builder would be willing to include a fence, landscaping, upgraded carpeting, or appliances as part of your purchase without charging you extra.
3. Builder incentives in the form of interest rates, etc., may not be coming from the builder
Lots of new communities boast incentive programs that cite things like "3.75% financing for 30 years" or "Zero Closing Costs." What's important to know is that the builder may not be the one actually paying those closing costs, or reducing the interest rates. Typically, those types of incentives are coming from the builder's preferred lender who is counting on a sufficient number of loan transactions in order to recoup the cost of the incentives.
While builders can't require you to use their preferred lender in order to purchase a home from them, they can require you to use their lender in order to gain the benefit of the incentive. You'll want to check with your own lender first to see if they'll match the incentive or can give you a benefit in another fashion before deciding to switch gears and go with the builder's lender. Remember that nothing's really free, so be a bit cautious when making decisions like this one.

Above: 6136 Clarion Pass, a newly built home currently for sale in Minnetonka
4. Expect to use the builder addendum
In almost every case, new construction homes require the use of a Builder's contract or at least a lengthy addendum in addition to the typical purchase forms used by a Broker/Agent. Generally those Builder forms include language specific to the terms of the building process and can be many many pages long full of tightly packed terms. While much of the language is common sense, be sure to read the contract thoroughly yourself (as will your Broker/Agent) and then consult with a qualified real estate attorney if you have questions or concerns. Agents, even those sales reps for the Seller, aren't allowed to (and shouldn't) attempt to advise you or interpret what those custom forms really say.
5. Builder warranties vary
Not all builder warranties are the same. Some builders warrant their work from top to bottom for several years, some only for one. Many builders will offer a warranty of up to about 10 years for structural-type issues, with other warranty time frames for things like plumbing leaks. In addition, you'll find that your new home will likely have individual warranties for appliances, roofs, windows, etc. Be sure to carefully review the warranty offered by the builder of your desired home before signing the final contract for your Purchase.

Above: 4328 Wilson Street, a new construction home currently for sale in Minnetonka. 
6. The floor plan isn't the floor plan
The little floor plan you see when viewing your potential home at the builder site isn't an exact representation of what your home may look like. For example, you may see a nicely drawn oval bathtub with rounded edges on the drawing only to find out when the home is almost finished that the actual tub is rectangular. Room sizes are close estimates, but usually measurements are rounded. Sometimes the location of outlets will move around. Sometimes your chosen particular lot requires other modifications in order to fit the home properly.
7. Use your own Broker/Agent
ALWAYS use your own Broker/Agent when buying new construction; doing so will help ensure that you get what you want. Understand that the sales reps you meet at a new construction community are likely really representatives of the Seller – the builder, corporate owners, developers, whomever – that are there to present their product, answer your questions … and do the best job for the Seller that they can.
YOU want the same thing, but from your standpoint. You want to see the product, get your questions answered, but have your needs be number one. By using your own Broker/Agent, you can be assured that there's no conflict of interest.
Most importantly, if at all possible, be sure to contract with a Broker/Agent before you start shopping. Often the policies at a community require that your agent be present at the first showing and then at every showing. If they're not, you may find yourself working with the site rep even if you didn't intend to do so. And your agent, who comes along later, may not get paid either – or perhaps will be paid a significantly less amount because the site rep was the person who registered you.
If you're ready to get started on your search to buying new construction, consider giving our friends at MN Realty Guide a call. MN Realty Guide is among the most trusted real estate agencies in the Twin Cities area and comes highly recommended by MN Home Living friends and family!
Sorry we are experiencing system issues. Please try again.