People tend to think the real estate market cools down in the fall, but that's so not the case! Temps might be dropping, but here in the Minneapolis-St. Paul area real estate is as HOT as ever! Today we take a look at three Edina homes, all priced in the $800k – $900k range. Just how far will your money go? Let's take a look.
5312 Schaefer Rd., Edina, MN


PRICE: $859,900
4 BEDS, 2 FULL & 2 HALF BATHS | 3,819 Sq. Ft.
This beautifully renovated classic Tudor home is located in Interlachen, one of the most desirable Parkwood Knolls neighborhoods. The property offers old world charm with all of the upgrade you'd expect in 2016. The kitchen, bathrooms and first floor fireplace all feature gorgeous custom tile work. The gourmet kitchen was practically deigned with a chef in mind, with granite, custom cabinetry and brand new appliances. Not only is the house itself stunning, but it also has a terrific location. Mirror Lake, Interlachen Country Club & Fox Meadow Park are just a stone's throw away.
See the full listing here.
5841 Abbott Ave. S., Edina, MN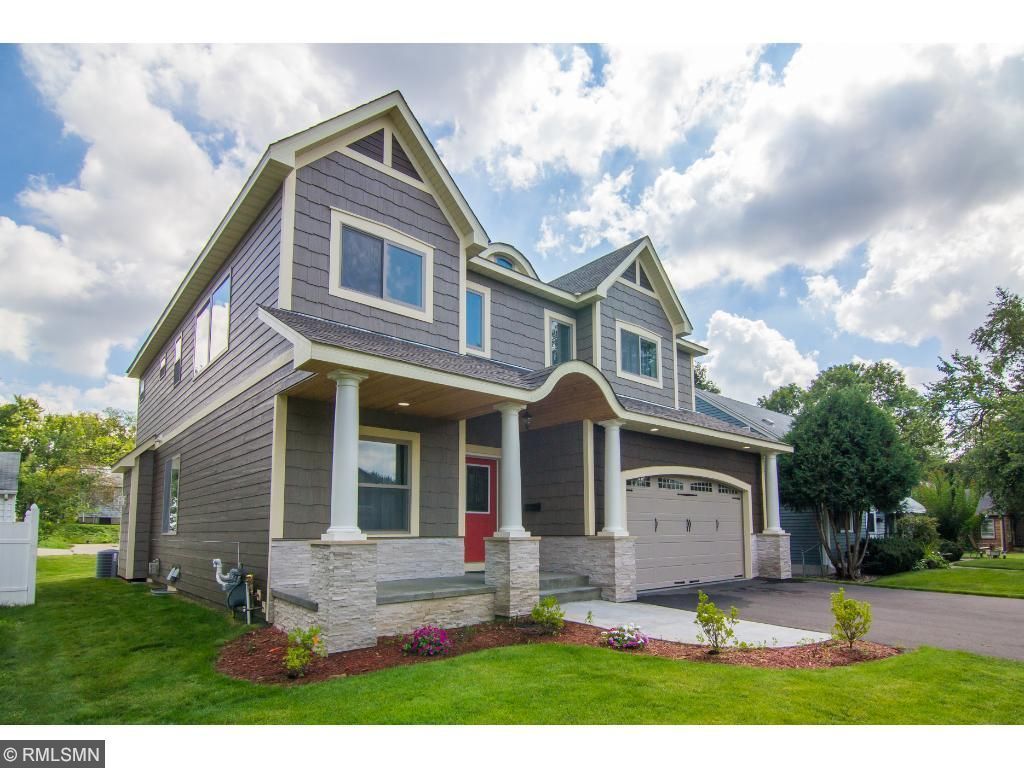 PRICE: $839,777
5 BEDS, 3 FULL & 2 HALF BATHS | 3,713 Sq. Ft.
If you want stress-free living, this is the home for you! This is a newly-built house that has designed with energy efficiency in mind. The property has 3 heating zones, LED lighting, improved insulation, energy saving appliances, and an insulated garage and basement. Not impressed yet? Well you'll be pleased to know this home already has a TESLA outlet built in for you, so just roll up in your energy-efficient car to complete the eco-friendly lifestyle. When combined, all of these features will save 30% or more than houses built to code because of how it's built. Energy-efficiency aside, the home is decked out with beautiful finishes in the kitchen and bathroom. If you like to entertain, this open concept will be ideal.
See the full listing here.
3209 Galleria #891, Edina, MN


PRICE: $899,000
2 BEDS, 2 FULL & 1 HALF BATHS | 1,584 Sq. Ft.
Go figure – the most expensive listing featured today is also the smallest! The high pricetag is what you get for living in the Westin Edina Galleria Hotel, attached to the Galleria Shopping Center and walking distance to dozens of restaurants, shops and other amenities. This is also the only condo featured today. And speaking of amenities: this is the only property that features its own health and fitness studio and indoor pool. You'll also have housekeeping, room service and other features that are available to all hotel guests. Now let's get to the unit itself: the sun-filled rooms have incredible views courtesy of massive floor-to-ceiling windows. High-end finishes include solid walnut floors and a custom tiled master bathroom. When you're ready to call it quits for the day, head up to the one-of-a-kid rooftop terrace for incredible sunset views.
See the full listing here.