One of my fondest childhood memories is of decorating the Christmas tree with family. I loved looking at all of the ornaments that we had made over the years. Each year, we added a new ornament that had our names and year on it. Now that I have kids of my own, it's fun to make ornaments with them. Here are 5 DIY Christmas ornaments to make with the kids this year.
Peppermint Candy Christmas Ornaments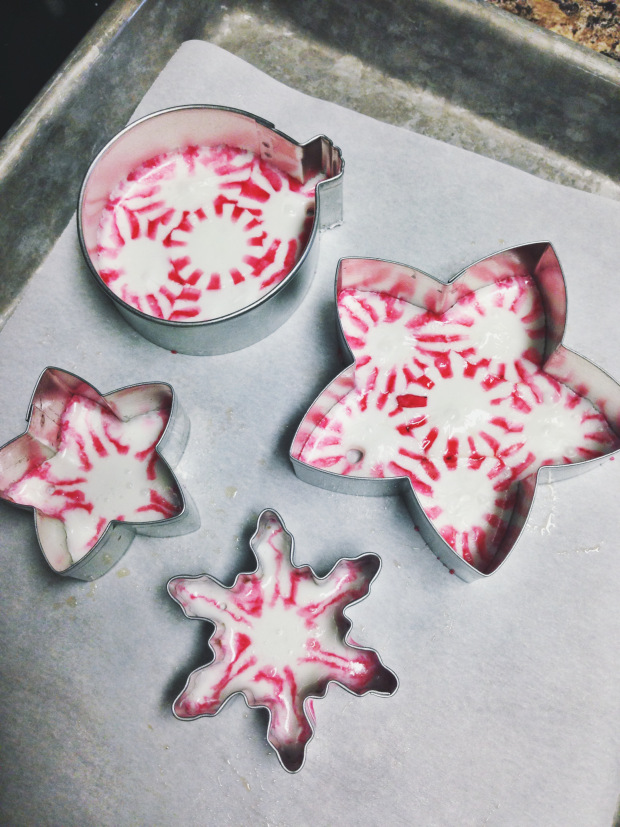 It isn't the holiday season without peppermint hot chocolate, peppermint candy canes and now, peppermint Christmas tree ornaments! Hello Homebody show us how to melt these candies down into the more adorable decorations.
Bottle Cap Snowman Ornaments


We like to decorate our tree while watching Sunday football, and Sunday football meets a couple of brewskis. So, looking back on it, I can't believe we had never come up with this idea ourselves! These are the cutest little snowmen and super easy DIY Christmas ornaments for your tree. See more at Kids-o-Mania.
Melted Crayon Ornaments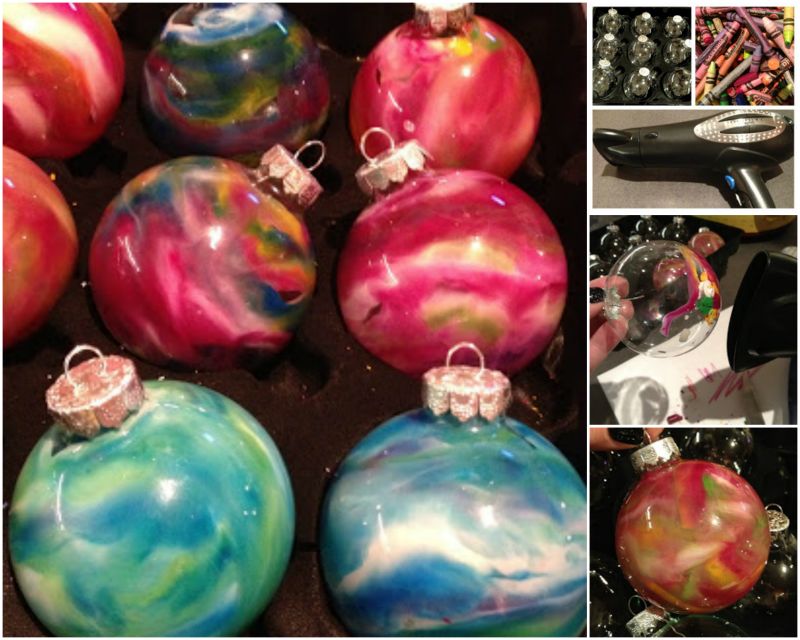 If you're looking to add a pop of color to your tree, these are the DIY Christmas ornaments for you. We love how they remind us of whimsical water color paintings. And you probably have most of the tools right at your house. Hairdryer? Check. Broken crayons? Double check. Instructables has the full set of instructions for you.
Handprint Snowmen

These are an oldie but goodie. (And I'm also starting to see a trend here: I'm a sucker for snowmen!). These little handprint snowmen ornaments are a great reminder in later years of just how tiny your kids' hands were. These DIY Christmas ornaments are also a great gift for the kids to make their grandparents. See more via Confessions of a Homeschooler.

Paintbrush Ornaments


We love this DIY Christmas ornaments idea cutesy of Mudpie Studio. We're always doing home improvement projects around the house so it's common for us to have extra paintbrushes laying around. Have the kids help you transform them into personalized keepsake ornaments of their own.