When you ask the question: "Does siding make a difference?" The answer will differ depending on whom you ask. A painter will tell you that painting your Minnesota home is much less expensive than having it covered in siding. He might even remind you that a professional paint job can last for up to 15 years.
Meanwhile, a siding company will say that siding holds its color better than paint, is much less maintenance, and will save you more money in the long run.
So, who is telling the truth?
If you have never seen your Minnesota home on an infrared camera in the winter, it may be worth taking a look. Infrared radiation has a wavelength from 800 mm to 1 mm and is emitted by objects that are heated. When you look at your home in this "light" you will immediately see that your windows are where the most heat is lost. In an infrared image, they will appear red, but, if you have no siding on your home, you may notice something else. Something disturbing! Your walls could be nearly the same temperature as your windows.
Infrared evidence doesn't lie.
If your home is losing heat, you'll see it. Then you won't have to wonder.
You'll know for sure that siding makes a difference.
When you add siding to your home, you add insulation to your home, and that means energy savings put right into your pocket.
Sure, a professional paint job may be cheaper up front; but, in the long run, siding is our preferred way to go. Not only does modern siding give the same natural beauty as painted wood, it adds lasting savings to homeowners who have to worry about keeping heat in and brutal cold out.
For your Minnesota home, new siding is one of the best investments you can ever make. Whether you're looking to give your home that new home look and added curb appeal for resale or looking to add an upgrade that will pay for itself over time and start putting money into your pocket, siding is the way to go. Winters in Minnesota don't just suck heat out of your home; they suck money out of your pocket.
Take a look at this Brooklyn Park home for sale.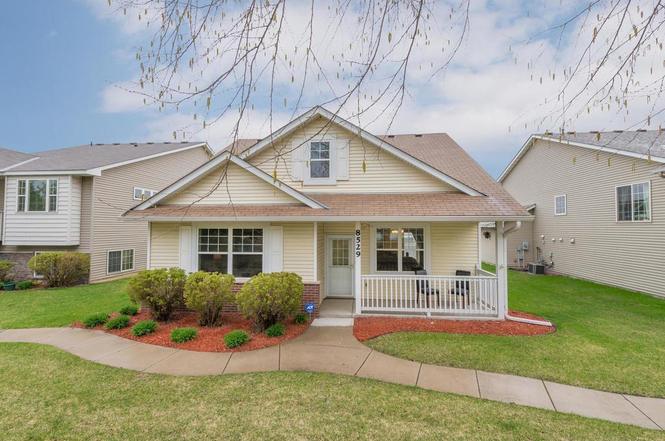 The house was recently resided and offers incredible curb appeal which has lured in a number of prospective buyers. (Side note: the listing states the buyer's financing recently fell through, so this Brooklyn Park home for sale could be yours if you move quickly!)
The bottom line:  In Minnesota, siding makes a big difference—for any number of reasons!
Sorry we are experiencing system issues. Please try again.