Years ago I saw picnic table/benches like these at my brother-in-law's family cabin.  I thought they were the coolest thing and perfect for family gatherings.  During eating times, you can slide 2 benches together to make picnic tables.  When you want to sit around and chat, flip the top over and you have two cute comfortable benches.
I decided to make a set for my backyard and I'm excited to use them this fall (I wish I had thought to start this spring!).  One picnic table/bench set cost me about $80 to make, so very affordable.  You'll need a compound miter saw, drill and Kreg pocket hole jig K5 (a R3 will work too) to build it.
Check out how simple it is to use.
I was a little concerned that on uneven terrain, like grass, the table tops might not line up perfectly.  To solve this problem, I included tabs that fit together and hold the table tops even with one another.  The tab are definitely an optional feature and can be cut flush, if you don't want them.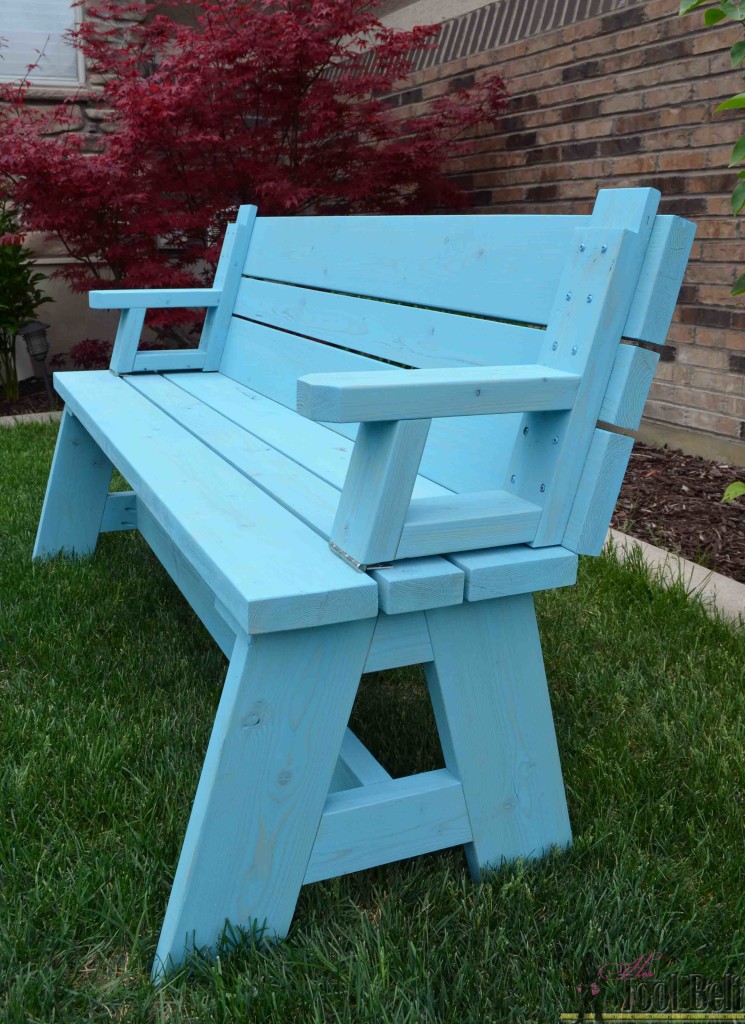 I stained my picnic table with Varathane Vintage Aqua wood stain, to add some much needed color to my backyard.  You'll want to protect the wood with an outdoor protector, like outdoor polyurethane or an exterior paint.
Want the plans? Check out BuildSomething to download them for free!
BuildSomething is a great community resource for woodworkers and DIY'ers, that may not have a site of their own, to share the plans they've created online.  Shared plans don't have to be computer generated, even hand sketches will work.
View original post as written by Amy on hertoolbelt.com
Sorry we are experiencing system issues. Please try again.